Man kayaking 7,000 miles stops in Manito to spread positivity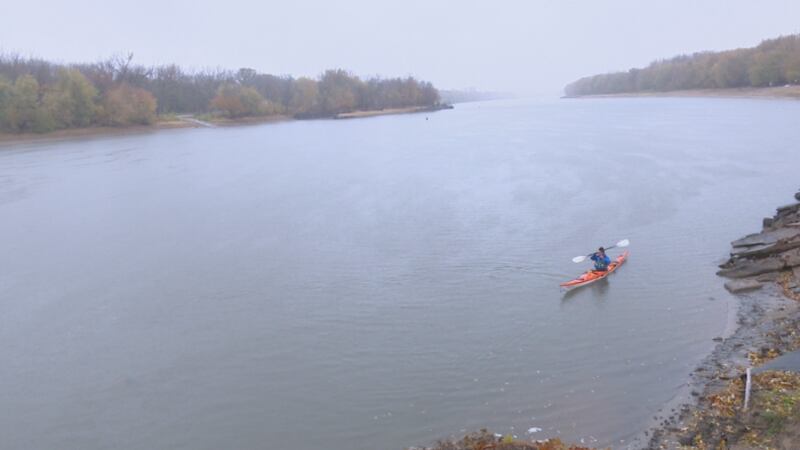 Published: Oct. 26, 2022 at 4:32 AM CDT
PEORIA (25 News Now) - Mark Ervin started his kayaking journey earlier in 2022 in Nova Scotia and is traveling down to Florida and looping back up to Nova Scotia through New York. This trek is called the Greater Loop. Along the way, he is raising money for Doctors Without Borders.
He began his journey as a nod to his late wife, who died from cancer ten years ago, and a way to spread his message of positivity to those he meets on his way.
Locally, one family opened their summer home in Manito to Ervin when they found out he was passing their way. Donna and Bobby Frietsch gave him a place to rest, stay dry, and have a hot meal before Ervin headed back out on his kayak. This was the second Greater Loop traveler they took in. They said they support his mission, and they want to help anyone taking the same journey.
Ervin's goal is to spread positivity through his brand, Reverse the Bad. You can learn more about Reserve the Bad and donate to Ervin by clicking this link.
Copyright 2022 WEEK. All rights reserved.