Peoria City Council weighs imposing limits on cannabis dispensaries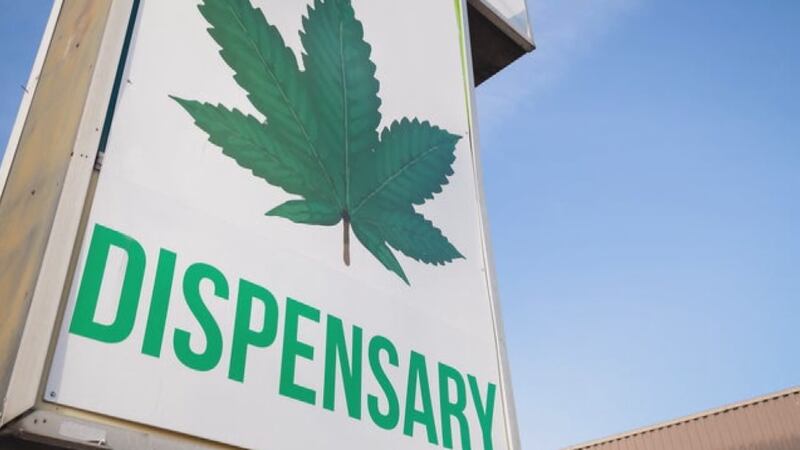 Published: Oct. 11, 2022 at 11:42 PM CDT
PEORIA (25 News Now) - Some Peoria City Council members favor limits on cannabis dispensaries although there are just two currently selling marijuana for recreational use in the city.
The council met for a policy session Tuesday evening to discuss whether or not the city should allow more dispensaries and the types of regulation imposed on those businesses.
The elected officials are revisiting their policy decision from 2019 on recreational and medical marijuana, how it will be taxed, where they should be located, and other issues.
Right now, onsite consumption is not allowed.
District 2 council member Chuck Grayeb believes the community will someday regret allowing recreational pot to be sold in the community. He favors a moratorium on new dispensaries.
"We wrapped our arms around this, and we think this is the second coming of peanut butter," said Grayeb.
"I'm saying 20 years from now, maybe less, we'll look back on all of this and realize how wrong it was," Grayeb added.
At-large council member Kiran Velpula indicated he would support a temporary moratorium.
Denise Jackson, representing District 1, said she's worried about marijuana's long-term impact on the city.
"As with liquor stores, payday loan companies, I don't want a bunch of those in my community because of the long-term residual effects that we have seen, and the impact on poor communities, minorities, and others, and I'm just very, very concerned about that in the long run," Jackson said.
District 4 council member Andre Allen said time will tell if grouping dispensaries in the same area is the best option. Allen also said he has an open mind about the prospect of on-site cannabis consumption at the dispensaries.
Mayor Rita Ali suggested the city should seek public input in the form of an electronic survey, similar to what was done to gauge views on passenger rail service.
"So, we're driven by data, we're driven by input from our constituents as it relates to this issue of cannabis," Ali said.
The mayor agreed with Timothy Riggenbach from District 3 that only city residents should participate in a survey.
The council took no action.
It wasn't immediately known when the council will discuss the issue again.
Copyright 2022 WEEK. All rights reserved.