200+ homes to be demolished in Peoria; what will replace them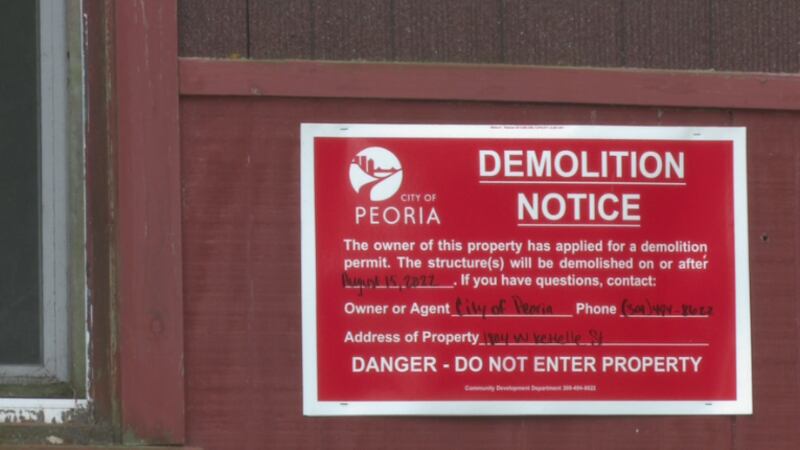 Published: Oct. 7, 2022 at 4:26 PM CDT
PEORIA (25 News Now) -For the next three years, the city of Peoria has allotted $1 million per year to the demolition of abandoned and blighted buildings.
"You are seeing a lot of properties that are being demolished that are unfortunately are past the point of repair and the best thing for the neighborhood and the community is to step in and demolish them," City of Peoria Community Development Director Joe Dulin said.
The newly leveled lots have the potential to bring something new to the city, and that's the plan.
"Depending on the sizing of the lot and where it's at, ultimately in some sections of the city we would really like to demo and accumulate enough land that we can really attract an affordable housing developer who will put in new construction," Dulin said.
The plan is to infill, which is when the city chooses to fill empty lots in instead of building outward, something that's been done before in the city.
"If you drive through the east bluff, you can see where they put new construction up and our fantastic rental properties for the community up there where previously four or five years ago a house might have been there as a blighting influence on the neighborhood," Dulin said.
When we spoke to the community about what they would like to see come of the demolished lots, everyone answered the same. They want affordable housing.
"It could help house a lot of the people that are out here that have nowhere to go," Peoria native Maria Stuckey said.
Copyright 2022 WEEK. All rights reserved.