Secretary of State hopeful promotes 'License to Read' proposal during Peoria visit, book banning also a concern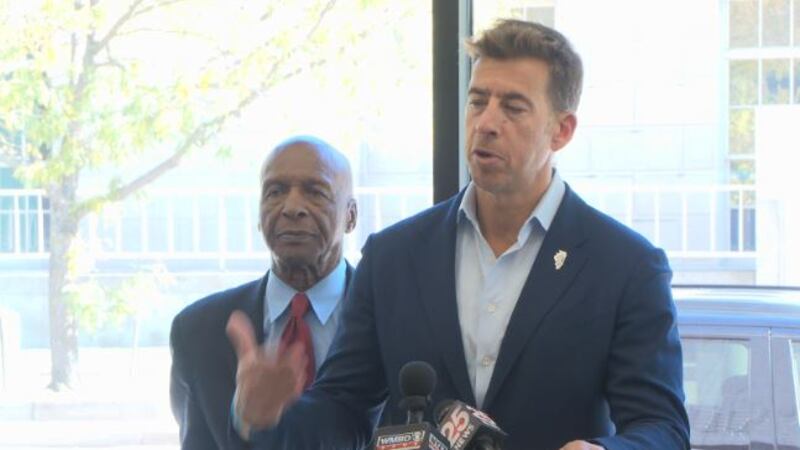 Published: Oct. 4, 2022 at 1:35 AM CDT
PEORIA (25 News Now) - The Democrat opposing Bloomington State Rep. Dan Brady for Illinois Secretary of State visited Peoria Monday to promote "License to Read" legislation, which aims to lower prices publishers charge libraries for e-books and audio books.
At the Peoria Public Library, Alexi Giannoulias also voiced opposition to book banning campaigns, although his opponent in the November election believes the issue is best left to community libraries themselves.
The Secretary of State serves also as the state librarian.
"Everyone in Illinois should be clear the secretary's office-chief librarian will push back aggressively on any book banning, give kids every opportunity to learn on their own, and to choose to read and when to read it on their own," said Giannoulias.
Brady, at an event in the Twin-Cities Monday, offered an alternative view.
"The banning or not banning of some type of book or articles that go into libraries belong at the local level, I believe, from individuals who truly know what's in the library and on the shelves," said Brady.
Giannoulias' "License to Read" program would require publishers to charge libraries for e-books and audiobooks the same price offered to consumers.
During his Peoria visit, Giannoulias was joined by 88-year old Democratic Secretary of State Jesse White, who is retiring after 24 years in office.
Copyright 2022 WEEK. All rights reserved.