Flu season is on the horizon here's how to prepare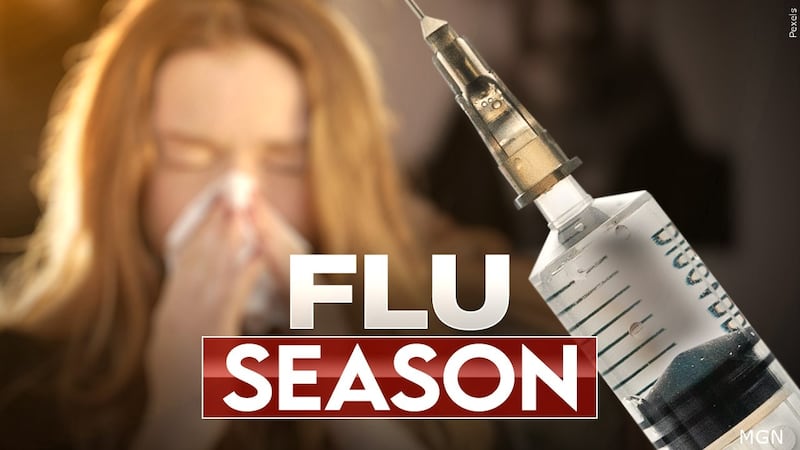 Published: Sep. 23, 2022 at 5:31 PM CDT
PEORIA (25 News Now) - Flu season is right around the corner, but this year it could hit us harder.
"Since we've not seen influenza for a year, it could be more severe," Chief Medical Officer of Hy-Vee Daniel Fick said.
While you can never be sure how bad a flu season will be, the pandemic reduced the spread of viruses due to mass masking and social distancing, but now that mandates are lifted, the flu could spread a lot more.
"If influenza vaccination is not done at a high level, we do face a very significant potentiality of a very brutal and very unpleasant influenza season," Medical doctor James Ausfahl said.
Spotting the flu has also changed–COVID-19 symptoms are so similar to flu symptoms that one of the few ways to tell the difference is a test.
"As opposed to years in the past, there's going to be more testing done for both influenza and COVID and some of the other respiratory viruses like RSV. I think the testing will last longer in the season," Dr. Fick said.
Dr. Fick said COVID and the flu differ with how they affect children.
"Influenza can be far more aggressive and unfortunately deadly for our youngest children. It's very important for children to be vaccinated for influenza," Dr. Fick continued.
To avoid the flu, there are some steps you can take like hand washing.
"Adequate nutrition, adequate personal and civic hygiene and getting a decent diet and getting adequate sleep that helps with almost any infectious disease,: Dr. Ausfahl said.
Doctors agree that a vaccine is your best defense from both viruses is vaccination. Which are available at pharmacies and primary care physicians.
Copyright 2022 WEEK. All rights reserved.