Local High Schoolers Experience Museum on Wheels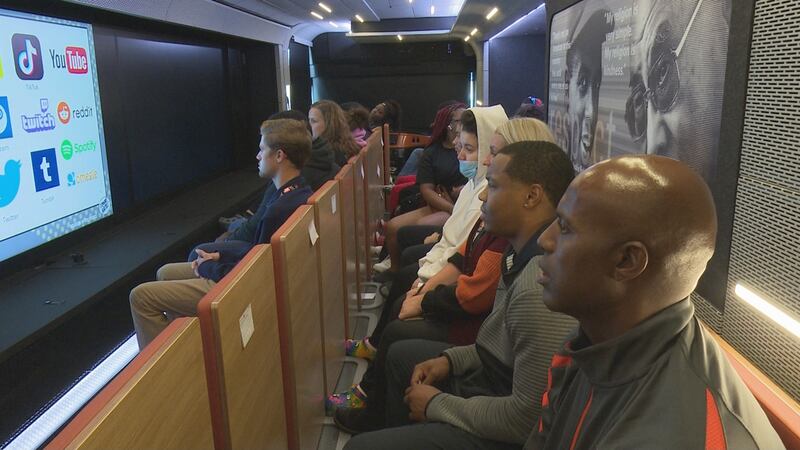 Published: Sep. 22, 2022 at 5:45 PM CDT
PEORIA (25 News Now) - A museum came to students at three Peoria high schools this week.
The Peoria Regional Office of Education hosted the Mobile Museum of Tolerance also known as MMOT. It is a joint project between the Midwest office of the Simon Wiesenthal Center and the Illinois State Board of Education. The traveling museum and classroom aims to inspire students to speak up against anti-Semitism, bullying, racism, intolerance, and hate.
"Tolerance is always an important thing for our students to understand because they are dealing with it everyday in different ways. So I think it's important for them to start thinking themselves and having those conversations with each other about how to accept different types of people... And not judge different types of people." says history teacher Jade Davis.
Principal Devan Hawks stated
"We want them to be aware of what happened, We want them to learn the history. We want them to be able to recognize patterns that they see that have been happening since you know centuries, decades here in our country and be able to use that information to make decisions for their own lives going forward."
School leaders say having tools like this are priceless for their students to be able to see how they can make their lives better learning the past. The Mobile Museum has toured the state for about a decade.
Copyright 2022 WEEK. All rights reserved.