UPDATE: Local piano teacher sentenced to life in prison after final sex assault trial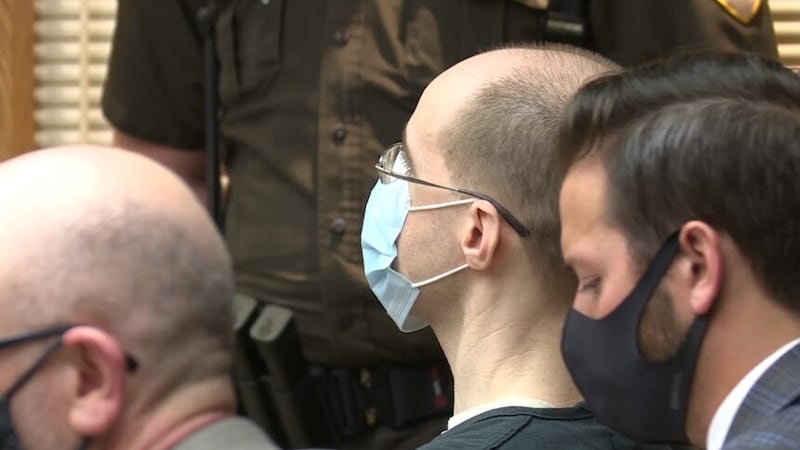 Published: Aug. 1, 2022 at 5:12 PM CDT
McLEAN COUNTY (25 News Now) - Former McLean County piano teacher Aaron Parlier was sentenced Monday to the maximum possible - life in prison - following his second trial for predatory criminal sexual assault of a former student.
The 41-year old man is already serving 450 years for the sexual assault of another former student.
During this sentencing, the victim said Parlier, "took my childhood away."
The second predatory criminal sexual assault conviction carries a mandatory life sentence, but Judge Casey Costigan also handed down maximum 15 year sentences to be served consecutively, or 135 years in all, on each of nine other sexual assault counts.
Parlier claimed at the trial in April that the victim was around 15 when he molested her, but she testified she was younger, with the abuse starting in elementary school and ending around 14.
The prosecution also claimed the conviction from the last case proved a pattern of attraction to children.
The totality of the former piano teacher's crimes stretch between 2005 and 2018.
This was the second in a series of what was expected to be six trials, but one of the last things that happened in the courtroom Monday is the judge dismissed additional cases involving four other students.
Judge Costigan and McLean County Assistant State's Attorney Erika Reynolds praised the victims for stepping forward.
"The trials wouldn't exist without them, the charges wouldn't have happened without them, and the investigation wouldn't have happened without their bravery in coming forward knowing that they were going to be scrutinized, knowing that this was going to be a long, extensive process," said Reynolds.
Prosecutor Reynolds told the court with the weight of the sentences Parlier already received, the remaining four victims are ready to move on with their lives.
Parlier is appealing his convictions.
Copyright 2022 WEEK. All rights reserved.