Former Bradley student accused of hitting and killing two people appears in court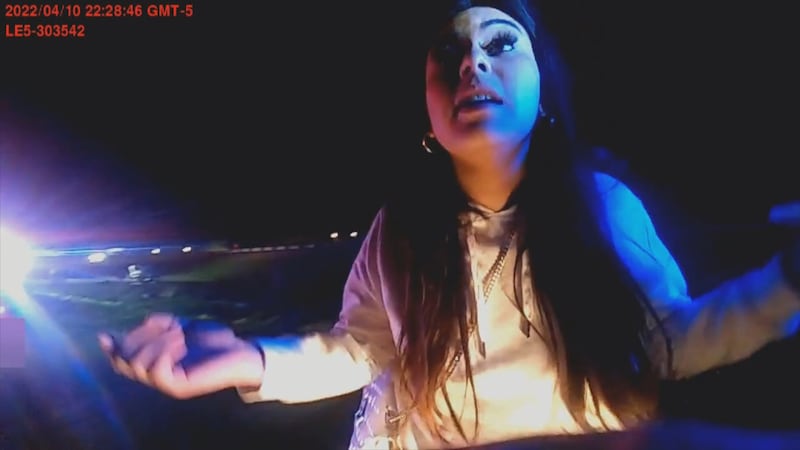 Published: Jul. 14, 2022 at 3:32 PM CDT
EAST PEORIA (25 News Now) – The 23-year-old woman accused of hitting and killing two people while driving under the influence made another appearance in court Thursday.
Stephanie Melgoza appeared with her parents in a Tazewell County Courtroom. Her case was delayed as the court waits for the victims' toxicology reports and accident reconstruction results.
"This is still a tragic accident, there was no intent and no premeditation for this to occur. She's staying with her parents and they're getting by as best they can," Melgoza's attorney Kevin Sullivan said.
43-year-old Andrea Rosewicz of Avon, Ohio, and 55-year-old Paul Prowant of Seattle, Washington were killed around 10:15 P.M., April 10. Police reports detail partial limb amputations and full blunt force trauma to both victims, with Melgoza's vehicle sustaining significant damage, including a smashed windshield.
She says she was coming from Bar 41 in Peoria on Sterling and driving to Full Throttle in East Peoria when the crash happened.
Melgoza faces two counts of aggravated DUI, two counts of aggravated reckless driving, possession of cannabis in a motor vehicle, illegal transportation of alcohol, and failure to reduce speed. At the time of the crash, Melgoza said she was about four weeks from graduating from Bradley University.
Her next court appearance is scheduled for Wednesday, September 14.
Copyright 2022 25 News Now. All rights reserved.