Tazewell deputy receives national recognition for keeping teen drivers safe on the road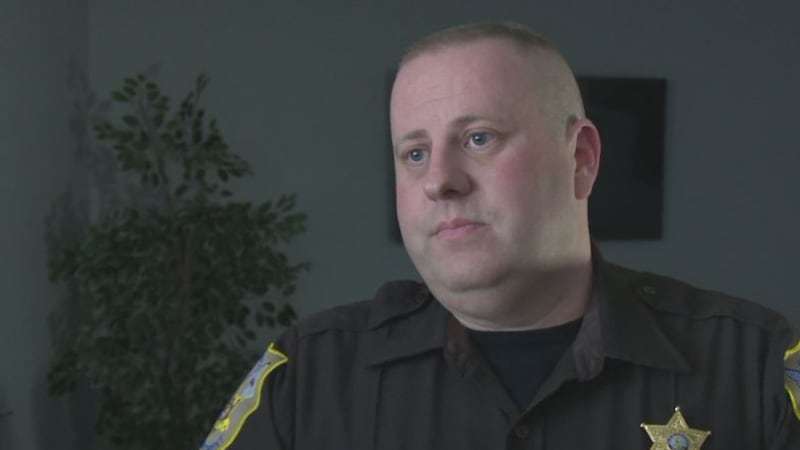 Published: Jul. 5, 2022 at 11:07 PM CDT
PEORIA (25 News Now) - Tazewell County Sheriff's Deputy John Shallenberger has received a national honor for helping reverse a troubling trend of teenage drivers dying on local roadways.
Shallenberger on Sunday received the Innovation in the Classroom Award at the National Association of School Resource Officers (NASRO) Conference. He was selected by a panel of his peers and given the honor by the National Road Safety Foundation and NASRO.
Specifically, the award recognizes Shallenberger's founding role and his continuing efforts in the Tazewell Teen Initiative, created in 2006 after the county lost 15 teens in car crashes over 15 months.
The initiative was also the foundation for Operation Safe Teen Driving. All seven high schools in Tazewell County implemented the program and the county had no teen traffic fatalities for five years.
The peer-to-peer program was also expanded statewide within two-years of its creation.
Ford Safe Driving Skills for Life was part of that statewide expansion in 2008, and it was the same year Illinois strengthened graduated driver's license laws.
Deputy Shallenberger and his partner also worked with local teens to develop a two-part curriculum called Decision Driving. The program includes a hands-on exercise and topics that local teens themselves identified, including dangers for teen drivers and passengers in motor vehicles and avoidable situations. The hands-on part offered various driving techniques.
"We are pleased to recognize Deputy Shallenberger's innovative thinking that is having a proven positive impact on the safety of our young people on the road," said Michelle Anderson, Director of Operations at The National Road Safety Foundation.
The executive director of NASRO says, Deputy Shallenberger's creativity and leadership helped expand the programing into many more schools.
Shallenberger has been a sheriff's deputy for 20 years.
Copyright 2022 WEEK. All rights reserved.