Woodford County public servant takes GOP 105th Illinois House District Race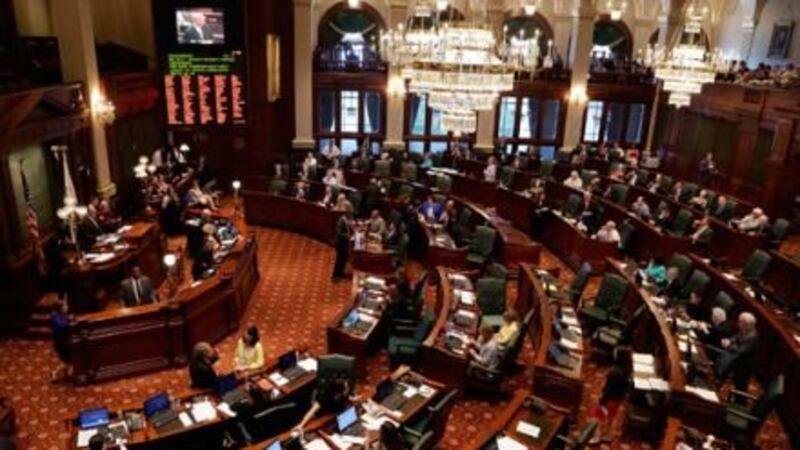 Published: Jun. 29, 2022 at 3:24 PM CDT
PEORIA (25 News Now) - Woodford County Chief Deputy and small business owner Dennis Tipsword walked away victorious Tuesday in the four-way GOP race to fill the seat being vacated by long time state Representative Dan Brady.
Tipsword won the race with 39-percent of the vote, amounting to 5.616 votes. That's a more than 2,000 vote margin between Tipsword and the next best finishers Kyle Ham and then Mike Kirkton. They both received 23-percent, separated by about 70 votes. Donald Rientz finished with 15-percent of the vote.
Current 105th State Representative Brady chose not to seek re-election to the seat. He ran instead for the Republican nomination for Secretary of State and won that bid.
The newly drawn 105th district also takes a different - larger - geographic scope. It now includes parts of LaSalle, Bureau, Putnam, Marshall, Peoria, Woodford, Livingston, Tazewell, and McLean.
Tipsword is running unopposed right now in the November election. He says he's, "obviously happy with the victory," but also aware there is still an opportunity for the Democratic Party to slate a candidate. In that case, Tipsword says he is still not too concerned because it is a, "very Republican district."
The nine Democratic County Party chairs in the 105th District have until July 25th to slate an agreed upon candidate who would also still need to get the adequate number of registered voters signatures to be placed on the November 8th ballot.
Copyright 2022 WEEK. All rights reserved.