Darren Bailey stops through Tazewell County on campaign tour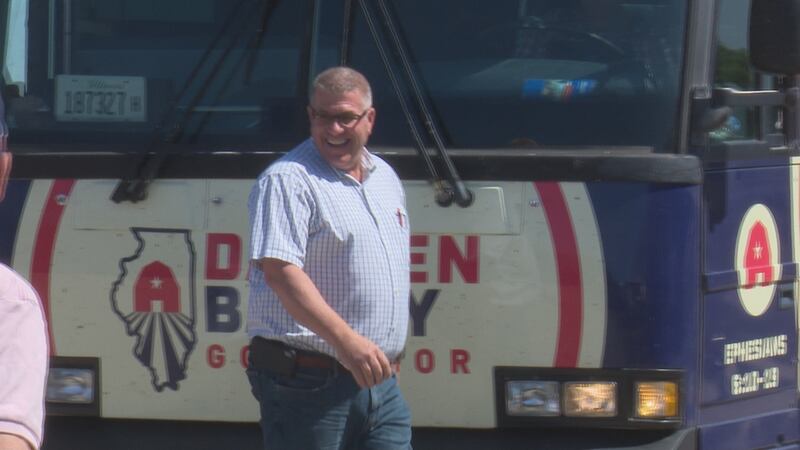 Published: Jun. 20, 2022 at 6:14 PM CDT
GREEN VALLEY (25 News Now) - Republican gubernatorial candidate Darren Bailey's campaign bus stopped in Green Valley as part of his statewide tour Monday.
Bailey and Attorney General candidate Tom DeVore spoke to the crowd at Pub 29 about election integrity, the economy, and what they hope to accomplish if elected.
Bailey is visiting every county in the state over a two-week period, and stopped in Tazewell County on his way to Monday night's Lincoln Dinner.
"It's easy for people across the state to just complain about this thing called government," Bailey said. "What I'm doing is teaching what I learned about five years ago - if I want to clean this up, then I need to become a part of the process. That's our message."
Bailey added if elected as governor, some of the biggest issues he would tackle are property taxes and public education.
Copyright 2022 WEEK. All rights reserved.