Woman accused of killing two people while driving drunk pleads not guilty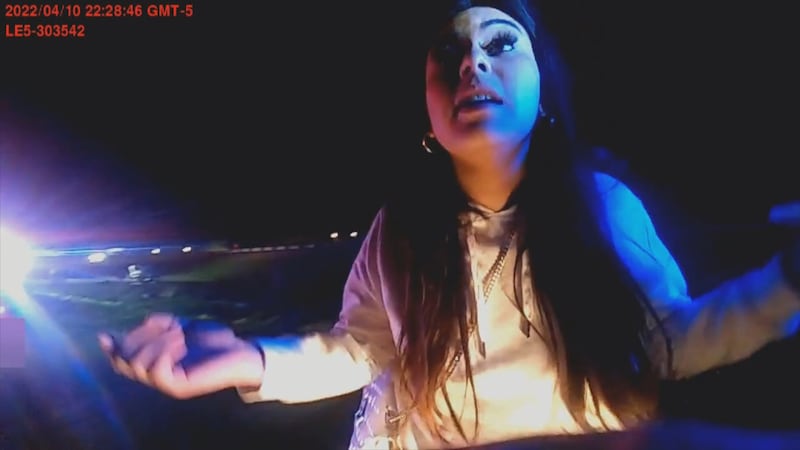 Published: May. 24, 2022 at 3:04 PM CDT
TAZEWELL COUNTY (WEEK) - A woman accused of hitting and killing two people in East Peoria has pleaded not guilty.
Stephanie Melgoza is facing charges of aggravated DUI, DUI, aggravated reckless driving, unlawful possession of cannabis, failure to reduce speed and carrying alcohol.
She was arrested April 12 after the crash that left two people dead in the 3300 block of N Main Street in East Peoria near Throttle Bar and Grill. 43-year-old Andrea Rosewicz of Avon, Ohio, and 55-year-old Paul Prowant of Seattle, Washington were reportedly walking from Throttle when they were hit and killed.
Melgoza was found at the scene, with her Dodge Dart. Police reports indicate the car showed heavy front-end damage and quote Melgoza as saying she, "was almost there and suddenly some person walked out in front of her and her car got hit."
The Tazewell Assistant States Attorney says officers on the scene identified Malgoza as the driver of the Dart. The state says she, "admitted to drinking three vodka drinks prior to driving..." and "striking a person."
Assistant State's Attorney Aliesha Graves wrote in the charging affidavit, that the responding officer "noticed the defendant had the strong odor of alcoholic beverage...as well as slurred speech and red, watery eyes."
The officer asked Melgoza to take field sobriety tests, which Graves writes "showed signs of impairment."
Melgoza was preparing to graduate from Bradley University at the time of the accident. She did not end up participating in the commencement ceremony.
She's due back in court for a status hearing at 10 a.m. on July 14.
Copyright 2022 WEEK. All rights reserved.