UPDATE: 'Major grain explosion' at Peoria's former ADM plant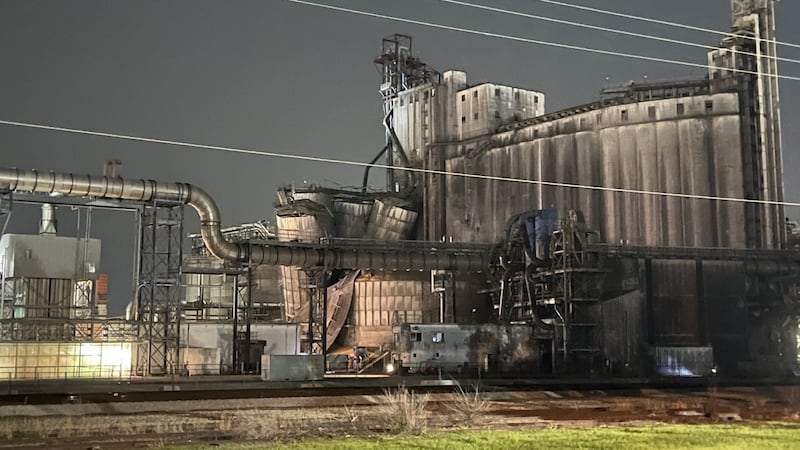 Published: May. 11, 2022 at 9:32 PM CDT
UPDATE (10:03 p.m.) - Interim Fire Chief Shawn Sollberger says two silos are leaning, appearing close to collapse.
There's also a small fire in a third silo, causing concern about another explosion.
Two employees suffered smoke inhalation and perhaps other injuries. Their conditions are not known.
PEORIA (WEEK) - Peoria firefighters were called Wednesday evening to what the fire chief said was a 'major grain explosion' at the corn processing plant once owned by ADM.
Two people suffered smoke inhalation and will be treated at a local hospital, said Interim Fire Chief Shawn Sollberger.
The chief said two 150 foot grain silos collapsed.
The plant is located on Edmund Street, near Southwest Washington Street.
Last October, ADM sold the plant to BioUrja Group.
BioUrja is an energy and agricultural commodity trading and supply group.
25 News has a crew on the scene.
This story will be updated.
Copyright 2022 WEEK. All rights reserved.