State won't renew lucrative COVID-19 testing contract with Reditus, Pekin firm announces all community testing sites to close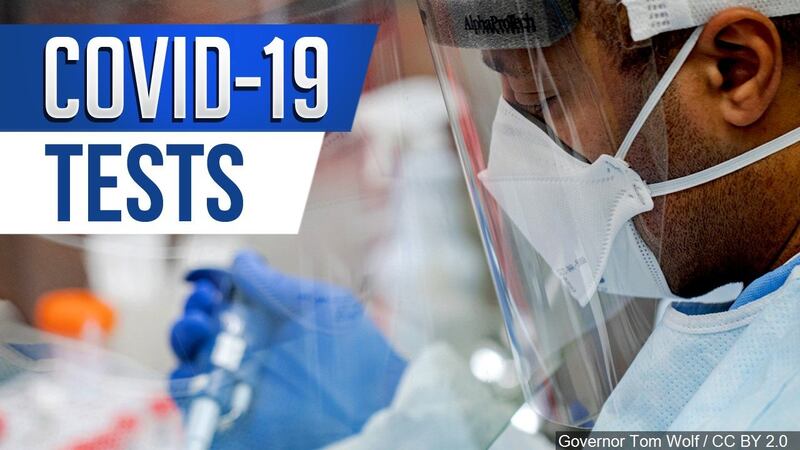 Published: Mar. 23, 2022 at 8:42 PM CDT
PEKIN (25 NEWS) - The Illinois Department of Public Health will not renew its multi-million dollar contract with Pekin-based Reditus Laboratories as the company's CEO Dr. Aaron Rossi faces federal tax fraud charges and a civil lawsuit.
At the same time, Reditus put out a news release saying all of the state's community based testing sites, including one at the Interstate Center on Bloomington's west side will close permanently on March 31.
IDPH spokesperson Mike Claffey issued a statement late Wednesday.
"IDPH is aware of recent legal actions concerning Mr. Rossi. The Department is not aware of any allegations related to the services Reditus Laboratories has provided to IDPH during the COVID-19 pandemic. The majority of those services have now concluded and the remaining contract with Reditus is due to expire in the coming months and will not be renewed."
Claffey declined comment on what Reditus says is the permanent closure of all testing sites. Reditus has run the west side Bloomington testing site since May 2020 and the company says it has performed about 200,000 tests at the site.
Reditus did not mention in its news release that IDPH was not renewing the contract.
Here is the Reditus news release:
"All the State of Illinois Community-Based COVID-19 Testing Sites, which includes the site in Bloomington, will close permanently effective March 31, 2022.
This decision comes from Illinois Department of Public Health (IDPH). That includes the site, operated by Reditus Laboratories, at the Interstate Center, Reditus Laboratories CEO Dr. Aaron Rossi said Wednesday. That site, 1106 Interstate Drive, Bloomington, has been operated by Reditus since May 2020.
Reditus will continue to offer drive-up COVID-19 testing at its headquarters located at 200 Enterprise Drive, Pekin, Illinois. This service is available to the public from 8 a.m. to 7 p.m. Monday through Friday. Reditus will keep the public informed if there are any other changes in drive-up testing.
When IDPH decided in February to reduce the community-based testing sites to three days a week, it cited decreased demand and the availability of at-home COVID-19 tests.
Until March 31, the hours of the Interstate Center testing site will remain 9 a.m. to 5 p.m. Tuesday, Thursday and Saturday. During that site's busiest time, in fall 2020, nearly 1,300 people were tested there per day. Reditus has performed about 200,000 tests at that site since May 2020.
Reditus would like to extend its gratitude to IDPH, the State of Illinois and all the citizens it served throughout this pandemic."
The Illinois Comptroller's website said Reditus has been paid about $245 million from COVID testing contracts with IDPH and the Illinois Department of Corrections.
The Interstate Center testing location run by Reditus will remain open Tuesday, Thursday, and Saturday until March 31 from 8 a.m. to 7 p.m. Reditus said it will continue offering drive-up testing Monday through Friday from 8 a.m. to 7 p.m. at its Pekin headquarters at 200 Enterprise Drive.
A spokesperson for the McLean County Health Department said COVID-19 testing, not processed by Reditus, will continue until further notice each Tuesday, Wednesday, and Thursday from 9:30 a.m. to 12:15 p.m.
Copyright 2022 WEEK. All rights reserved.