Local governments propose plan to safeguard historic cemetery's future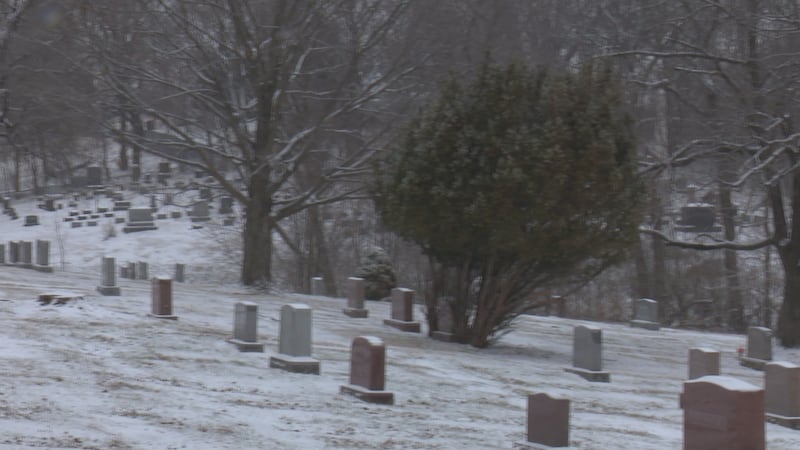 Published: Feb. 25, 2022 at 9:26 PM CST
PEORIA (25 NEWS) - Peoria's Springdale Cemetery is about to enter a new chapter in its public ownership.
The 20-year-old intergovernmental agreement between the City of Peoria, Peoria County and the Peoria Park District expires in September. The same trio of governments is working together to create the next contract that will serve as the framework for operating the historical burial ground for at least the next ten years.
A special meeting Thursday night allowed people to learn about the changes proposed in the new draft agreement, and to share input.
The 2002 agreement also included the Springdale Historic Preservation Foundation. That group helps with care of the cemetery and essentially came with it when Springdale transitioned from state-appointed receivership. Springdale was placed in receivership after the state deemed its previous owner unfit.
The Springdale Historic Preservation Foundation will be part of the new agreement too, holding one appointed seat on the management authority going forward. The park district will also have one appointee. However, the county will have two and city will have five appointees, one of which will be the chairperson of the oversight board.
The City of Peoria is also retaining ownership of Springdale based on its primary financial responsibility for annual operating expenses.
Pat Lewis was one of the handful of people who attended the public meeting. He is a former general manager of Springdale. Lewis said he hopes to see a balance in the funding for the future of the cemetery.
Lewis says he wants to see, "no taxpayer money is wasted at Springdale, that she is taken care of because she deserves it." Lewis also says it is still important for everything to be handled in a "transparent and honest way."
The new proposed agreement also provides for what is being called subdividing the part of the property called the "Savanna" and selling it to the Peoria Park District for $1. It's a move designed to maintain the land providing it "permanent environmental stewardship."
Emily Cahill is the executive director of the Peoria Park District. She says, "It is so unique. It makes up about 70% of all savannah land in the entire state of Illinois."
"It is an asset that needs to be protected," said Cahill.
The new intergovernmental agreement will require the independent approval of each of the participating public bodies.
Copyright 2022 WEEK. All rights reserved.