Pre-K students learn bike safety and help kids of St. Jude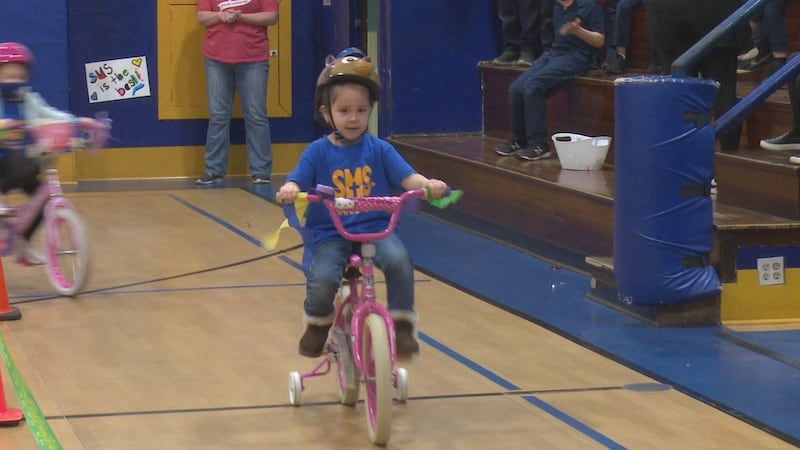 Published: Feb. 24, 2022 at 4:02 PM CST
PEORIA (25 NEWS) - An annual trike-a-thon has more meaning than usual this year for some students.
Pre-K students at St. Mark's are having more than just some fun.
They're learning about bike safety while helping the kids of St. Jude.
The students put on fundraisers online and in the classroom.
For those students this year, it's extra special as one of their own recently beat cancer.
"He got to go to St. Jude and OSF and he got to ring the bell," said teacher Jesica Schindenhammer. "He went in and got his port removed a couple of weeks ago. Especially for pre-K right now this year it's a special year for us celebrating with him."
The St. Jude Telethon is August 6 right here on WEEK.
Copyright 2022 WEEK. All rights reserved.