Civil rights icon Rosa Parks honored on Peoria city buses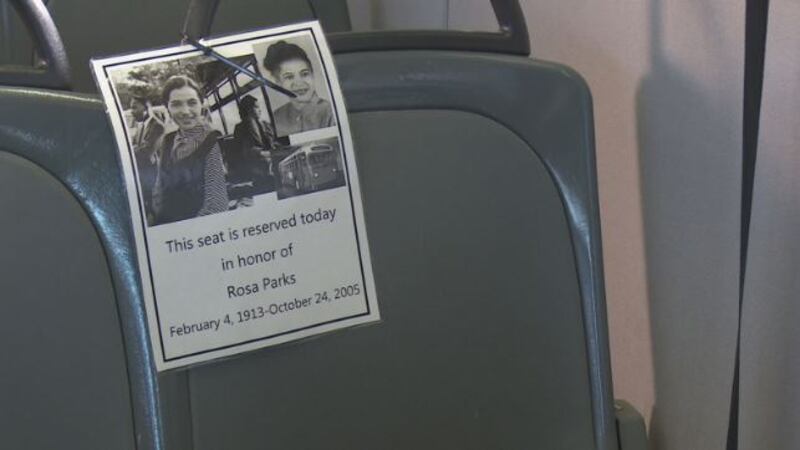 Published: Feb. 4, 2022 at 7:53 PM CST
PEORIA (25 NEWS) - Peoria honors Rosa Parks in a rather appropriate place.
CityLink is reserving a seat for the Civil rights icon on all of its fixed bus routes; an annual tradition for the transportation service.
In 1955, Parks became well-known for refusing to give up her bus seat to a white passenger.
Friday, February 4th, would've been Parks' 109th birthday.
Emily Watson with CityLink said she hopes the reserved seat will remind people of her work.
"This is a way for us to be able to honor her legacy and also be able to continue to bring her name up. As time goes on, people may not think about Rosa Parks," said Watson, who is CityLink's marketing coordinator.
"So this is a way to bring her name back up, and people will be like 'oh who is Rosa Parks? Let's learn more about her and what she did,'" said Watson.
Copyright 2022 WEEK. All rights reserved.