Gov. Pritzker announces about $10 million to support construction pre-apprenticeship programs including one in Central IL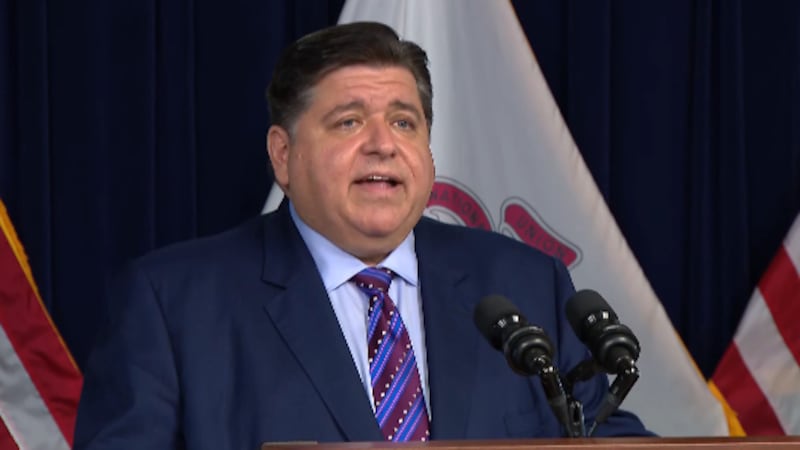 Published: Jan. 13, 2022 at 1:40 PM CST
PEORIA (25 NEWS) - A $9.6 million investment will support pre-apprenticeship programs and increase diversity in constructions trades.
That's the goal of this investment, which was announced by Governor JB Pritzker and the Illinois Department of Commerce and Economic Opportunity Thursday.
According to a news release, this will create a qualified talent pipeline of diverse candidates as part of the groundbreaking Illinois Works initiative.
The grant is going to 23 organizations that will provide pre-apprenticeship training and wraparound supportive services to over 1,000 participants.
According to a 2020 report from the Illinois Department of Labor, only four percent of Illinois apprentice are women and 29% are people of color.
"My administration is committed to supporting workforce training programs that are equitable and accessible for all Illinois residents, regardless of their background or what neighborhood they call home," said Governor Pritzker.
The program is funded by the Illinois Works Jobs Program Act as part of Rebuild Illinois which is working to grant more state residents access to jobs created by State capital projects.
"Under Governor Pritzker's leadership, DCEO is more committed than ever to growing a diverse workforce that will boost local economies while creating sustainable career paths for all Illinoisans," said Sylvia I. Garcia, Acting Director of DCEO. "Women and people of color face significant barriers to good-paying construction jobs and we're proud to invest in pre-apprenticeship programs that will create a more dynamic and inclusive workforce."
The average grant size awarded is $417,000, with all projects focused on supporting workforce priorities, such as equity and inclusion, and creating a qualified talent pipeline in construction and the trades.
Organizations chosen for grants include:
Bethel Family Resource Center, Chicago Heights $400,000
Chicago Women in Trades, Chicago $500,437
Children First Fund, Chicago $250,000
Community Assistance Programs, Chicago $493,794
Community Development Institute, Chicago $500,000
EDDR Foundation Chicago, Chicago $500,000
EDDR Foundation Rockford, Rockford $400,000
Evanston Rebuilding Warehouse, Evanston $535,514
HIRE 360, Chicago $550,000
Hispanic American Construction Industry Association, Chicago $500,000
IL Foundation of SkillsUSA-VICA, Pekin $500,000
Lumity, Chicago $170,673
Macon County, Decatur $499,832
Metropolitan Family Services, Chicago $500,000
Quad County Urban League, Aurora $397,978
Revolution Workshop, Chicago $400,777
Safer Foundation, Chicago $500,000
Sista Girls & Friends, Inc, Decatur $500,000
South Suburban Community Services, South Holland $436,000
Southwestern Illinois College, Belleville $240,000
St. Paul Church of God in Christ Community Ministries, Chicago $250,000
Tools Up Foundation, Chicago $326,587
YBLC, Inc, North Chicago $250,000
Copyright 2022 WEEK. All rights reserved.