Tracking 50s for the weekend
Along with the chance for a few raindrops
Published: Nov. 19, 2021 at 5:18 AM CST
|
Updated: Nov. 19, 2021 at 7:40 AM CST
PEORIA (25 NEWS) - Bundle up this morning, as temperatures have fallen to the upper teens and low 20s across central Illinois. Temperatures will rebound to the mid 40s by this afternoon, thanks to some sunshine and a light breeze out of the south. Clouds will increase this afternoon and this evening.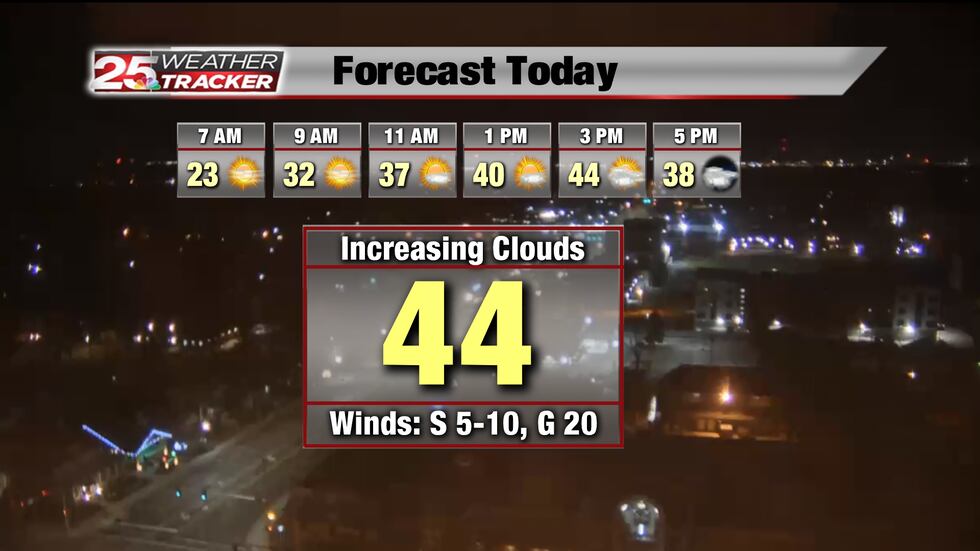 Mostly cloudy skies are expected Saturday, though it will be warmer, with highs in the mid 50s. Dry weather is expected to persist through Saturday evening, before scattered showers arrive after midnight. Shower chances will continue into early Sunday morning, but much of the daytime hours will be dry, under partly cloudy skies.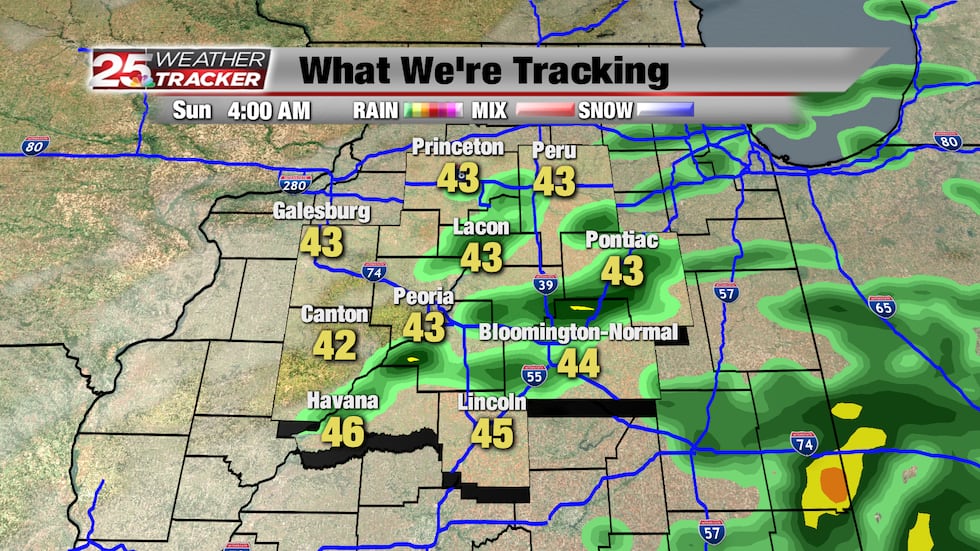 Copyright 2021 WEEK. All rights reserved.